Remembering Willie Etta Servat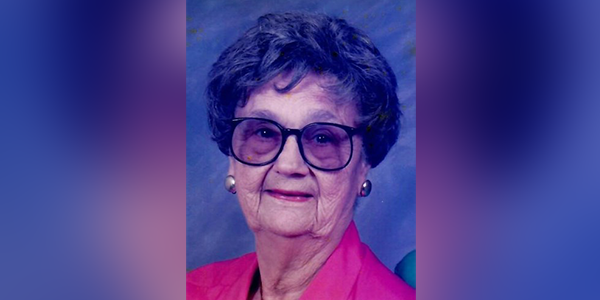 By Evan H. Holguin, FCEP
When Willie Etta Servat passed away earlier last year, she left a legacy that spanned nearly a century and will reach to the furthest corners of the globe.
A retired educator, Willie was dedicated to her community of Rayne, Louisiana, where she rebuilt her childhood home with her sister, Myrtle.
"I'm the cook and she's the housekeeper," Willie once explained to an employee of EWTN. "I love to cook. Myrtle's a very good housekeeper."
Together with her sister, Willie was a strong pillar of hospitality in her town and parish. She made countless friends and impacted many lives through her generosity.
"As I tell everybody: 'The door is always open. Don't ask for anything you don't see,'" Willie Etta said.
Visitors to Willie's house were certain to see EWTN programming. Willie loved EWTN, and the televised Mass, Journey Home and Mother Angelica Classics were all part of her daily routine.
For more than four decades, Willie was one of the many members of the EWTN Family who remembered EWTN "between your gas and electric bill," as Mother Angelica used to say. So when it came time to draw up a will, Willie knew that she wanted to include a bequest to EWTN.
"I'm very happy to do it," she explained.
Through her generous support of EWTN in her will, Willie created a legacy of EWTN's continuing ministry of evangelization - not just in her beloved Rayne, but throughout the world.
Today, EWTN brings the good news of the Gospel to over 400 million television households in more than 150 countries and territories, which would not be possible without the support of our EWTN Family Members like Willie.
Inspire others and multiply your gift's impact by sharing your story with our EWTN Family at (205) 271-4522 or [email protected]. For more stories, visit www.ewtnlegacy.org.