Evangelization through the Gift of a Home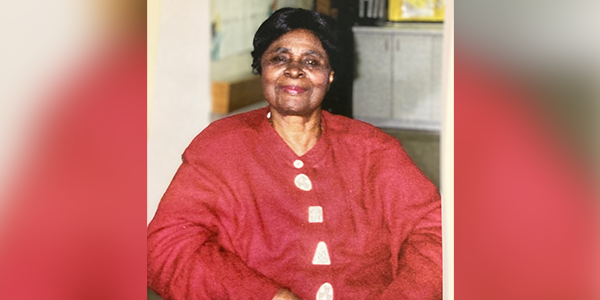 Evangelization through the Gift of a Home
By Khayla M. Jones
Madam Clara Bassey U. Offiong of Cross River State, Nigeria had a strong devotion to the Catholic Church, the Blessed Virgin Mary, and spiritual friendship with Mother Angelica which culminated in a lasting legacy of ongoing evangelization. We met Clara's daughter, Elizabeth Henshaw, at a recent EWTN Legacy Giving Estate Planning Seminar in Connecticut. Elizabeth is a faithful donor and friend of EWTN and shared her mother's story with us.
Late in life, Clara moved to the U.S. from Nigeria. She eventually lost her eyesight to glaucoma. While she was disappointed by the loss of her physical sight, it led to a gain in spiritual sight with the help of EWTN.
While searching for a television program for Clara to listen to, Elizabeth found EWTN for the first time. It changed her mother's life. Clara loved Mother Angelica's voice and listened to EWTN every day. Clara began to share Mother Angelica's wisdom and spiritual insights with her nurses, family, and friends.
Clara wanted to support the mission of Mother Angelica and EWTN and expand evangelization in Nigeria. Upon her passing, Elizabeth honored her mother by working with EWTN, the Archdiocese of Calabar, and the Diocese of Abuja, to donate her home to be used as an Archdiocesan Media Center. A plaque is prominently displayed to promote the work of EWTN, which is well respected among Catholics and other Christians in Nigeria. Elizabeth is grateful to EWTN's Africa Marketing Representative George Wirnkar, Archbishop Joseph Ekuwem, his representatives from the Archdiocese of Calabar, and Elizabeth's relatives in Nigeria who collaborated to make this gift a reality.
If you would like to learn more about how you can make a gift of real property, please contact a member of the EWTN Legacy Giving Team at (205) 271-4522.