Learning, Living, And Loving The Catholic Faith For Over 62 Years!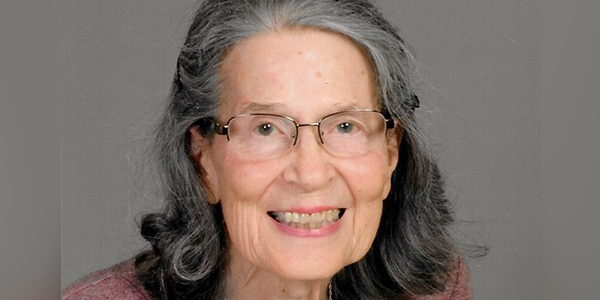 By Ryan Flood
A number of studies have shown that although a large percentage of Americans give to charity while they are living, a very small percentage of Americans remember their favorite charities in their estate plans. I'm sure there are a number of reasons, but I believe that a lack of understanding of the benefits of estate giving to both heirs and charity is a major factor. It is my hope that every edition of this newsletter better informs our EWTN Family Members regarding effective and efficient estate planning. I'm available for a phone consultation, and hopefully soon in-person meetings.
Barbara Ferrenbach was a faithful Catholic and supporter of the Network for over 30 years! Barbara also took the time to plan her estate and remember her family members and friends, and favorite charities. I recently had the honor to speak with one of Barbara's daughters, Suzy, where she conveyed the critical role that EWTN played in her mom's life.
Barbara was born around the time of the Great Depression in St. Louis, Missouri. Barbara married Lee C. Ferrenbach, Jr. and started a family. In addition to being a loving and caring wife, mother, grandmother and great-grandmother, Barbara enjoyed the arts, history, and music. She also had a very optimistic outlook on life; one of her favorite sayings was, "There isn't a problem in the world that prayer can't conquer." Suzy commented, "She planted the seeds of the Catholic faith in me and nurtured them with her constant prayers and by the way she lived her life."
Barbara was a convert to the Catholic faith from the Church of Christ, Scientist and was a Catholic for over 62 years. She first started listening to Covenant Catholic Radio in St. Louis many decades ago in order to learn her faith in greater detail. The Ferrenbach family did not have cable television until Barbara discovered that she could watch all the wonderful Catholic programing on EWTN.
Many years later, Suzy was talking with her mom, Barbara, and inquired about the increasing cost of the cable bill. Barbara replied, "It's worth it if only for EWTN, there is no way I am getting rid of cable, I don't care what it costs!" Barbara was also a copious note taker while she was watching or listening to EWTN. She loved to learn about her faith and EWTN provided the wonderful teachers on each and every program.
Barbara also excelled in the area of planning. When it came time to put together an estate plan, she remembered what mattered most to her during her lifetime, which included foremost her faith, family and friends. She made plans through a Revocable Living Trust (RLT) and created the trust with a local Estate Planning Attorney. Two of the more popular benefits of a RLT are: 1) avoiding probate, for example, if you own real property in multiple states (this includes Timeshares) you will most likely have to administer two separate probates (a primary and an ancillary probate) if you only have a Will. 2) A RLT can also help to maintain a high level of privacy of your estate. Probated assets are open to the public; assets in a RLT are private. During the planning process, Suzy remarked that when it came time for her mom to list her charitable beneficiaries, she said, "I must include EWTN, this one is a non-negotiable."
Barbara lived a very full and happy life for over 90 years. She was grounded in her Catholic faith and constantly looked for ways to make life more enjoyable for her loved ones and those she came in contact with each day. If you would like to learn how you can continue to pass on the gift of the Catholic faith to others like Barbara and perpetuate your annual giving to EWTN, please refer to the next article of this publication to read an example of this gifting process. EWTN is grateful that Barbara took the time to plan and thankful for Suzy sharing memories of her mom in the hopes of inspiring others who have been faithful EWTN viewers over the years. Suzy hopes that they also contemplate a similar estate gift that will help the Network to grow and reach more souls every day with the truth of the Gospel. May Barbara's soul and the souls of all the faithful departed, through the mercy of God, rest in peace.